Complete Story

02/01/2021
OAND Elections 2021
Make your voice heard by electing future leaders of the Ohio Academy of Nutrition and Dietetics. The 2021 OAND Elections will begin February 1st and end February 15th. Vote and be eligible to win an OAND Conference registration!
President Elect
Judith Kaplan, MS, RDN, LD

Working as an RDN, I have had the privilege of working with many groups of people of all ages in both the public and private sector: in schools, food service management, hospice, and dietetics education. Each of these areas of practice provided opportunities to serve and also for professional and personal growth. There are many changes in types of jobs RDNs and NDTRs are working in. If elected President elect, as a part of developing related activities as president, I would like to work to best serve our members, post COVID-19, by providing tools that support member needs to continue to provide evidence-based practice in this changed environment to best serve our State. In addition, I would work to provide tools to increase awareness and embrace the great diversity found in our State. This is not reinventing the wheel but linking members to the many resources already developed that support the needs of those we serve. Thank for the opportunity to run for OAND President Elect. If elected, I look forward to fulfilling the role of OAND President Elect and responsibilities that are a part of this position. Experiences in my role as a Dietetics Educator, ACEND Board member, OAND CPI-elect and CPI Chair has provided some insight into the complexities of the position. Being able to represent OAND members and work with the committed and engaged members of the OAND Board would be a privilege. Please vote for me! Thank you for your consideration.


---
Treasurer
Patricia Becker, MS, RDN, CSP, FAND

I will bring to this position a wealth of experience. As Past President of North Carolina Dietetic Association, the Past Chair of the Pediatric Nutrition Practice Group, and Dietitians in Physical Medical and Rehabilitation DPG, I have had the opportunity to develop budgets for these Academy groups, utilize expense accounting systems, as well as develop and implement plans of work. I believe that my familiarity with these systems will serve me well in my capacity as Treasurer. I have also had experience developing and implementing Strategic plans, which will be of benefit in continuing the work of our previous Treasurer and Board in OAND's on-going five-year Plan of Work. I look forward to the opportunity to work with our financial advisers and our affiliate's CPA, with the support of our Board and Executive Director. I have a career long history of service to the Academy at the district, state and national level, which began as a student at the University of Cincinnati, as a volunteer on the Cincinnati Diet Manual Committee and continues to this day. My goal as Treasurer will be putting members first by keeping them informed of the financial health and accounting of the affiliate and ensuring that future plans are fiscally responsible to the goals of the members and Academy. View video
Daria Blachowski Dreyer, MBA, RD, LD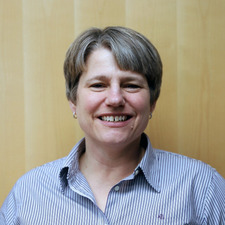 I have spent the majority of my career in food service, predominantly in the college/university setting. In my current role as the Director of Operations for Rocket Dining at the University of Toledo, I am responsible for multimillion-dollar operations as well as oversight for the nutrition programs for the department. I am also an adjunct instructor at Bowling Green State University where I have taught food safety, food preparation and more frequently food service management. In both my positions fiscal responsibility is a focal point. Being able to identify/sustain revenue streams, manage expenses and reinvest in people, programs and services is paramount to any successful organization. Another important aspect of what I do is collaboration and relationship building. Organizations are stronger and better able to succeed when they are connected internally and externally by common goals and a clear vision. I look forward to being able to utilize my business skills to support and enhance the financial health of OAND. In connecting with the membership and the communities at large we can determine where our knowledge/influence gaps lie and direct our financial resources appropriately. Investing in people not only provides a stronger knowledge base, but creates engagement and excitement about an organization. As the field of dietetics continues to diversify, we must position our members to be at the forefront, not on the sidelines. Thank you for your attention and I appreciate your consideration for the position of Treasurer of OAND. View video
Meghan McNeill, MS, RD, LD

I am a Registered Dietitian who works in research at Cincinnati Children's Hospital and have worked on a variety of nutrition studies including, providing foods for feeding studies for specific nutrition therapy needs, to providing education and counseling for weight management for adolescents with non-alcoholic fatty liver disease. I have been on the Board of the Greater Cincinnati Dietetic Association for the past 5 years. In my first role, I was elected to coordinate the organization of member meetings. I was then elected to serve as the President of GCDA. During my time as President, GCDA was able to collaborate with the Dayton Dietetic Association to have an extra event called Super CEU Saturday. This symposium provided 4 CEUs to attendees and facilitated networking between the two districts. I would like to expand my role volunteering to help our profession by serving as OAND's Treasurer. I am confident the leadership roles I have participated in at the district level will bring perspective and insight at the state level to continue OANDs mission to provide ongoing opportunities for professional and personal growth and development. View video


---
Council on Professional Issues Elect
Rosemary E. Riley, PhD, LD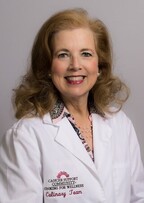 I am seeking the CPI position because I know how vital excellent continuing education experiences can be to keeping us at the forefront of practice and aware of advancements in the science and practice of nutrition and dietetics that we need to prepare for our future. I currently teach Lifespan Nutrition at Ohio Wesleyan University as part of their nutrition major. I rely on excellent webinars, symposium, and conferences to help keep me up to date in issues across the Lifespan. Often these education sessions point the way to research publications that provide the in-depth knowledge I need to add to my course curriculum. Having participated in many educational sessions of different formats I know what works and what does not. I have presented at three state conferences and FNCE over the last several years and I understand how important it is to give our speakers clear objectives as to what we want to accomplish with their presentations. Before teaching, I worked at Abbott Nutrition for 25 years as a nutrition scientist and educator. I founded the Abbott Nutrition Health Institute and coordinated 6 large research conferences, numerous symposia, and webinars. There is a certain chemistry to strive for in creating these educational programs, I make sure there is something you can use today, something for the future and a reminder of why we do what we do. View video
Paige Wagner, RDN, LD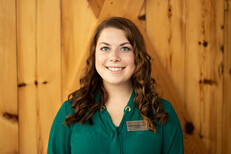 I am passionate about serving our dietetics community and giving back to others. I enjoy planning events for our OAND members and ensuring that they foster an inclusive, diverse environment. As CPI Elect, I would continue the implementation and strategic planning of webinars (and adjust once in person events can be resumed). In addition, I believe members voices should always be heard, therefore, I recognize the importance of serving as a liaison for DPG groups and District Dietetic Association Councils on Professional Issues. It would be an honor to serve OAND members as CPI elect and continue to expand upon the current programming and duties. View video


---
Delegate Elect
Lisa C. Andrews, MEd, RD, LD

I have served on the Ohio Academy of Nutrition and Dietetics Board in various leadership positions over the past several years and have learned the value of not only being a voice on the Board, but being a listener to all members. As past media chair, I welcomed opportunities to speak on behalf of the Board to elevate the presence and value of dietitians. I participated in various media interviews whenever requested and enjoyed being a voice for the dietetics profession. In my role of CPI chair, I assisted the President and guided our committee in planning our Annual Conference. We used past conference surveys and collaborated as a committee to provide an Annual Conference that was diverse and interesting to our members. This past year, our Conference Committee worked very hard to plan an event that had to be cancelled due to the pandemic. Through collaboration with our Board, we were able to provide a few free webinars to our members despite the setback. If elected as a Delegate to the HOD, I will continue to listen to member's concerns and bring them to the Academy for discussion and resolution. It will be an honor to serve as a voice for Ohio's BOD, as well as its members at large. View video
---