Members In Action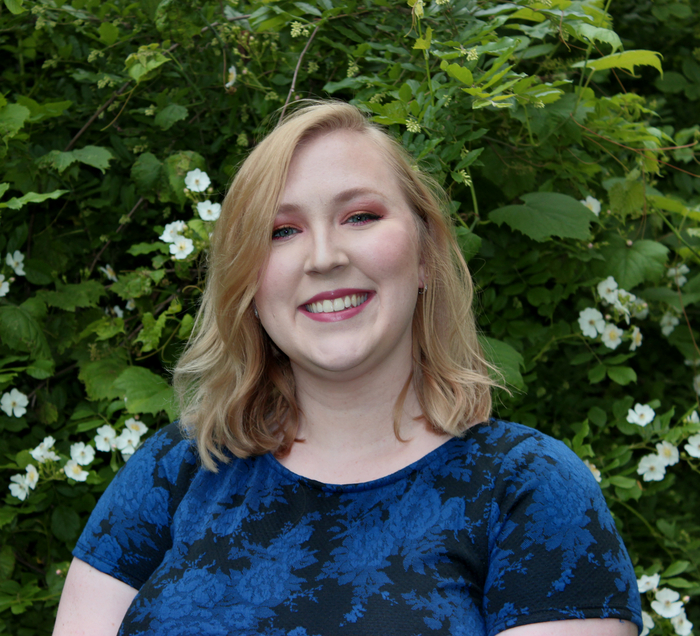 Student Research Award
Riley Brown
Riley Brown completed her dietetic internship at The Ohio State University in April 2020. Prior to moving to Columbus, she obtained a BA in Nutritional Biochemistry and Metabolism and an MS in Nutrition at Case Western Reserve University. Throughout her time as a student, she worked in food service where she gathered experience as a team member, leader, assistant manager, and nutrition consultant for a Cleveland favorite: Mitchell's Homemade Ice Cream. Riley is interested in neonatal nutrition and hopes to incorporate her managerial experience into her future career. She is also interested in research related to improving patient outcomes, management in clinical dietetics, and nutrigenomics.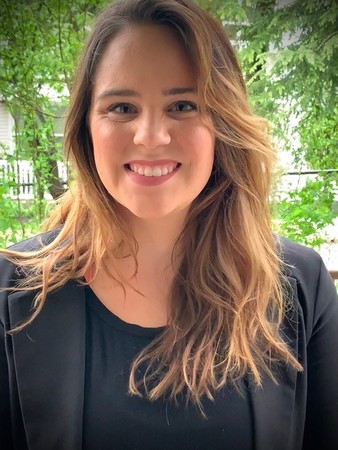 Student Research Award
Amy Sharn
Amy Sharn is a Dietetic Intern and Graduate Student at The Ohio State University. Her research presented focuses on the importance of Registered Dietitian Nutritionists and Physicians and Physician Extenders working together to include malnutrition in patient diagnoses for reimbursement for malnutrition related treatment. As a student researcher, she has co-authored original research publications, presented at professional state and national conferences, and received competitive research fellowships that have helped fund her work. Her academic, research, and service achievements earned her recognition from The Ohio State University Board of Trustees for outstanding leadership and dedicated service to the University. Amy's long-term goals include becoming an HGTV mogul with her cooking and baking skills; becoming a Registered Dietitian Nutritionist; and working within the university setting.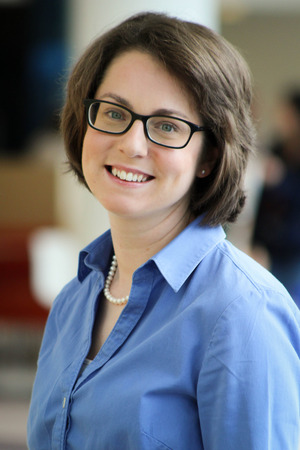 Research Dietitian
Rosa Hand PhD, RDN, LD, FAND
Rosa Hand is a registered dietitian nutritionist and assistant professor in the Department of Nutrition at Case Western Reserve University. She is also CWRU director of the Combined Dietetic Internship/Master's Degree Program, serving as academic advisor to each cohort and teaching their required research sequence for the internship emphasis in Research Processes and Applications. At the undergraduate level, she teaches a hands-on research methods class for the student's capstone experience. Dr. Hand completed all of her education at CWRU, and her Dietetic Internship at University Hospitals Cleveland Medical Center. Prior to joining the CWRU faculty, Dr. Hand was director of the Dietetics Practice Based Research Network at the Academy of Nutrition and Dietetics for 5 years. Her research interests are critical thinking and dietetics staffing. She serves on the Journal of Renal Nutrition Editorial Board and is chair of the Committee on Professional Issues for the Greater Cleveland Academy of Nutrition and Dietetics. She was Ohio's Recognized Young Dietitian of the Year in 2015.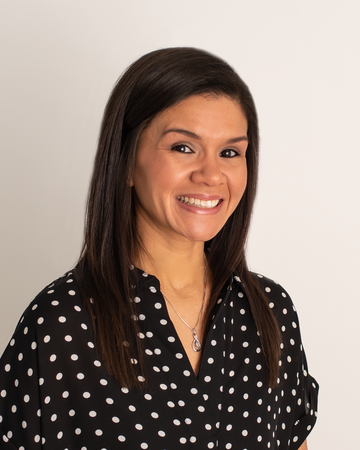 Recognized Dietitian of the Year (RDY)
Kelli Santiago MS, RD, CSSD, LD
Kelli Santiago is a Registered Dietitian and Board Certified Specialist in Sports Nutrition. She earned her master's degree in nutrition from Arizona State University, completed her dietetic internship from The University of Akron and her bachelor's degree from Ohio University. Kelli is a Clinical Dietitian and Wellness Coach at University Hospitals in Cleveland, Ohio where she has developed multiple nutrition education series and helps patients and clients apply nutrition planning from basic wellness to disease management to sports performance. Kelli also spent seven years working at a halfway house for women recovering from drug and alcohol addiction where she developed weekly menus and taught nutrition classes. Through her work at the halfway house, Kelli has developed a true passion and understanding for the role nutrition plays during major life transitions and how nutrition effects self-identity.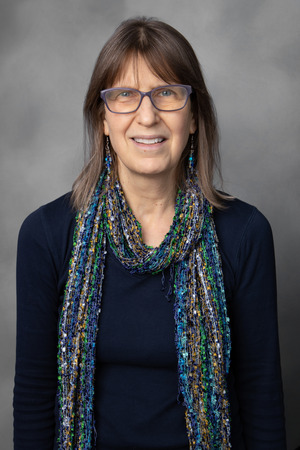 Recognized Dietitian of the Year (RDY)
Chris Haar MS, RD, LD
Chris Haar has been a member of the Northwest Ohio Dietetic Association since moving to the area in 1994 and she recently received a congratulatory e-mail from the Academy of Nutrition and Dietetics acknowledging 35 years of membership. She has served in various leadership positions for the Northwest Ohio Dietetic Association, including President. She is completing her 22nd year as Director of the Bowling Green State University Dietetic Internship, where her mission in life is to graduate interns who are confident in their knowledge and eager to share their passion for the profession through leadership.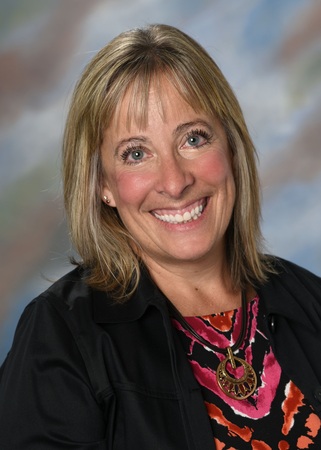 Recognized Dietitian of the Year (RDY)
Diane Dew, RD, LD, MSC, FAND
Diane is a great example of what it is to be a dietitian. She is passionate, innovative, creative, and dedicated to promoting the profession, providing the highest quality care to her patients or clients, and educating the nutrition professionals who are coming up behind her. She works with a variety of populations from students to steel industry workers, long term and palliative care to business executives. She is dynamic and flexible in her approach to educating her clients as well. Diane is truly an advocate for the profession and highly deserving of Registered Dietitian of the Year.
Recognized Dietitian of the Year (RDY)
Diana Cuy Castellanos PhD, RDN
Diana Cuy Castellanos is an associate professor at the University of Dayton where she teaches courses in community nutrition, research and nutritional biochemistry and engages in community-based research. Further, she enjoys involving students in community and research experiences and mentoring them on their path to becoming dietetic professionals.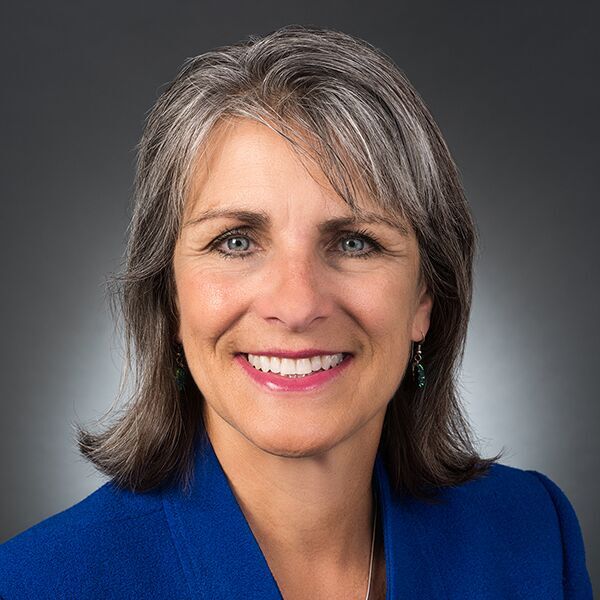 Member Merit
Cheryl Shimmin MBA, RD, LD
Cheryl Shimmin is the Network Director of Culinary and Nutrition Care for Kettering Health Network. She has been active in the Dayton district and has served in numerous positions including President. Other professional activities include Board member, University of Dayton Dietetics Program Advisory Board and Cheryl has received numerous awards. Her next year will be one of transition – moving from the healthcare industry to one of retirement where she can focus on gardening and creating culinary treats.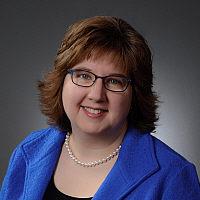 Member Merit
Tammy Randall MS, RDN, LD, CDE, FAND
Tammy Randall has a 20-year history of service to the profession of dietetics at the district, state and national levels. She was awarded the Recognized Young Dietitian of the Year Award in 2004 and has spent her career as an educator inspiring students to follow in her leadership footsteps. As Ohio Academy President, Tammy had the insight and initiative to make changes to the budget process to ensure the fiscal stability of the organization giving her the nickname, the "financial taskmaster." Her dedication to the profession is most evident in the countless hours she has spent both as a preceptor and dietetic internship director. Tammy Randall is an outstanding role model, educator, and leader with seemingly endless enthusiasm and energy for advancing the profession of dietetics.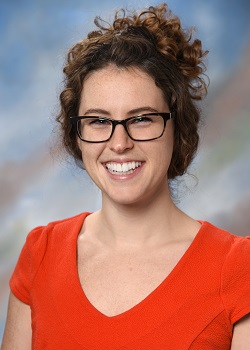 Recognized Young Dietitian of the Year (RYDY)
Hanna Thomsen, RD, LD
Hanna Thomsen has served as an advocate for the dietetics profession, even in her short time as a Registered Dietitian. She has served in several leadership positions locally and has shown the ability to take on challenges and projects in her workplace with commendable skill, leadership, and initiative. She has shown a great dedication to the promotion of her profession, and enjoys engaging with the public to teach them more about wellness, nutrition and the role of the RD. Hanna is a tremendous candidate for Young RD of the Year and demonstrates how bright the future of dietetics truly is.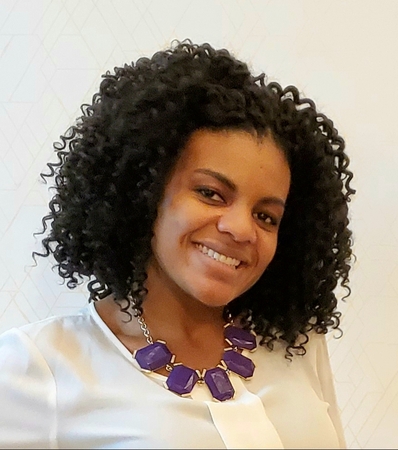 Recognized Young Dietitian of the Year (RYDY)
Tiana Montella, MS, RD, LD
Tiana Montella is a proud graduate of The Ohio State University where she received her bachelor's degree in Dietetics. She went on to complete Kent State University's coordinated master's degree and Dietetic Internship. Tiana has spent the past 3 years as an Ohio State University East Hospital Inpatient Registered Dietitian within the Intensive Care Unit and Progressive Care Unit. She just became a Certified Nutrition Support Clinician to better treat her patients. She is in her first year of teaching an undergraduate food science course at OSU. Tiana serves as the Membership Chair for Columbus Dietetic Association where her passion is to increase diversity within CDA. She enjoys brunch, hikes and spending time with her husband and 2-year-old son.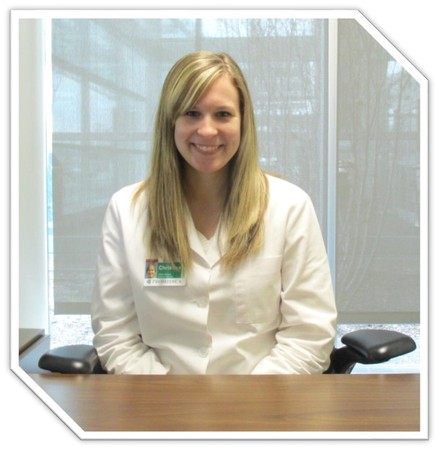 Recognized Young Dietitian of the Year (RYDY)
Christina Gardner, MFN, RD, LD
Christina Gardner completed her dietetic internship and received her Masters degree from Bowling Green State University in 2017. She is an active dietitian in her community taking on many roles. She has been working as a bariatric dietitian for two years and has served as a preceptor to interns from Bowling Green State University. Christina has also started teaching a variety of courses at Bowling Green State University and Owens Community College. In her spare time, Christina volunteers her time with Toledo area high schools, giving presentations and counseling student athletes and teams on proper nutrition for performance.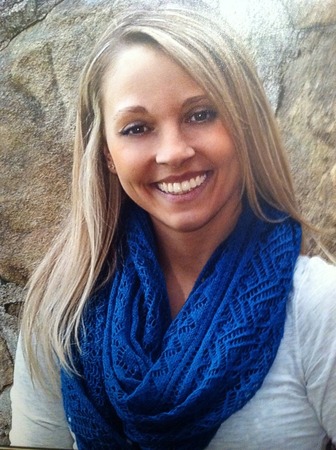 Recognized Young Dietitian of the Year (RYDY)
Irissa Bachman, MS, RDN, LD, CNSC
Irissa Bachman is a clinical inpatient dietitian at University Hospitals Cleveland Medical Center, who works with a high acuity diverse patient population. She received her bachelor's from the University of Akron and her master's degree through the coordinated dietetic internship/master's program at Case Western Reserve University/UHCMC. After gaining experience working in a tertiary hospital, Irissa became a Certified Nutrition Support Clinician and has recently been appointed as the primary neurosurgical intensive care dietitian. At UH, Irissa is highly involved in the internship orientation process and precepting dietetic interns throughout their clinical rotations. In addition to her full-time work, she is a trainer for the Academy's NFPE Workshops. Irissa, also, volunteers with the Diversity Outreach Committee and assisted with the implementation of the International Dysphagia Diet Standardization Initiative at UH.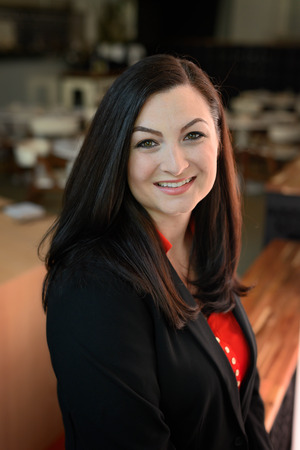 Recognized Dietetic Technician of the Year Award (RDTY)
Courtney Morabito, MBA, DTR, SNS
Courtney Morabito is the Operations Supervisor for Cincinnati Public Schools Student Dining department. She is responsible for overseeing the operations and service of over 60,000 meals each day at 65 schools. She manages the regulatory meal compliance as well as hiring, staffing, training, and discipline of the food service employees. She has served on the Ohio SNA Board of Directors Executive Committee as Nutrition Chair since 2017. This is Courtney's ninth year in school food service. Before joining the district, she had worked as Nutrition Coordinator at Milford Exempted Village Schools where they contractually managed 3 other school districts. Most recently, she was the Food Service Director at Indian Hill & Mariemont Schools in Cincinnati. Courtney has a Bachelor's degree in Dietetics from Eastern Kentucky University. She graduated cum laude with her Master's in Business Administration from University of Cincinnati in 2019. She is also a credentialed School Nutrition Specialist through the School Nutrition Association. She resides with her husband Vincenzo, 2 year old son Giovanni, 7 month old daughter Vera, and two dogs.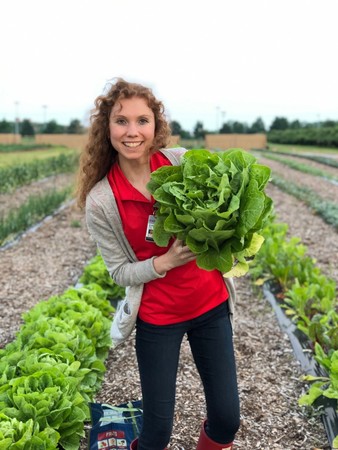 Outstanding Dietetic Student
Emily Rice
Emily Rice is a 4th year undergraduate student at The Ohio State University in the Coordinated Medical Dietetics program and plans to graduate in May 2020. Over the course of her undergraduate career she participated in several interprofessional simulations, was an active member on the executive board for the Columbus Dietetic Association, was president of the Student Dietetic Association at OSU and was a teaching assistant for anatomy. This past year she collaborated with medical and pharmacy students in a community health education research project that produced statistically significant results pertaining to health literacy. Emily's professional interests include critical care and pediatric endocrinology; she would love to incorporate her passions into her future practice as a Registered Dietitian and furthering her education.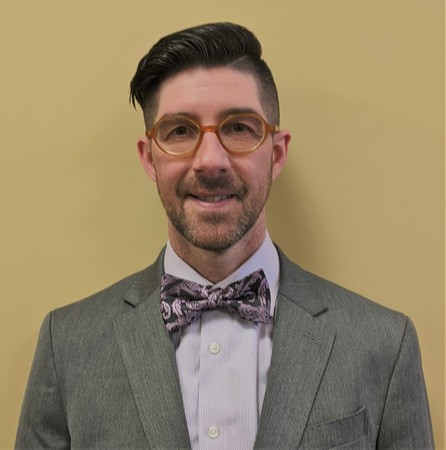 Outstanding Dietetic Student
Christopher Milhoan
Christopher Milhoan is a dietetic technician student at Stark State College, and aspires to continue his education to become a registered dietitian. Christopher has been President of the student Food and Nutrition Club for the past two academic years and has been instrumental in leading the group in community service activities, which have included developing a workshop on healthy eating on a budget for an underserved community. While maintaining a GPA over 3.5, Christopher also works about 25 hours per week in a healthcare food operation. He has received multiple awards at his current place of employment: Cleveland Clinic Edwin Shaw Rehabilitation Hospital. In his minimal spare time, Christopher enjoys Zumba for stress relief and fitness, as well as playing his violin.


Outstanding Dietetic Student
Abbey Granger
Abbey Granger is a graduate from Kent State University with her Master of Science in nutrition. During her time as a student and intern she dedicated a great deal of time to her local Academy. With the Greater Akron Academy of Nutrition and Dietetics, Abbey sat as membership and nomination chair and was a vital part of the Academy's annual fundraising event, the Nutritious and Delicious Gala. Over the past two years, Abbey has been the Chair organizing all of the details in order to ensure the event was a success. While completing her Master's degree, she was a graduate assistant for the Kent State nutrition department which involved running a food insecure backpack program. She wishes to pursue a career in sports nutrition or pediatrics.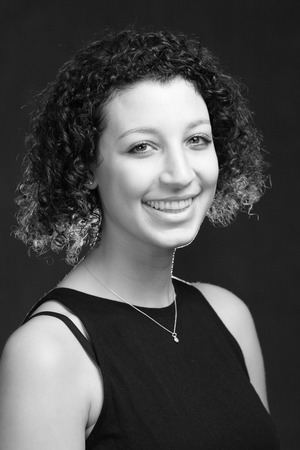 Outstanding Dietetic Student
Esther Bergson
Esther Bergson is a graduate student at Case Western Reserve University completing her Masters of Nutrition while simultaneously completing her Didactic Program in Dietetics coursework. She works as an assistant to a registered dietitian and personal chef, where she assists in creating menus and cooks according to strict dietary restrictions. Esther also acts as the nutrition, health and wellness coach for the Cleveland Heights High School competitive swim team, where she implemented dietary and overall wellness guidelines for the swimmers. Esther spends her free time cooking, running and practicing yoga. She is very much looking forward to finishing her credentials and is excited to start working in the field of dietetics.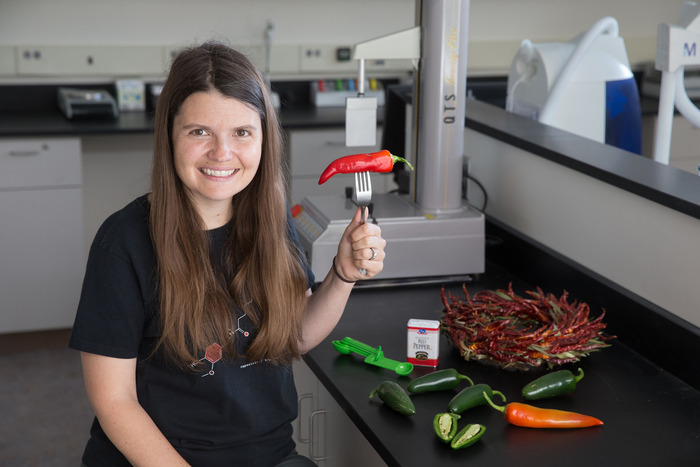 Outstanding Dietetic Educator
Mary-Jon Ludy, PhD, RDN, FAND
Mary-Jon Ludy is an Associate Professor of Food and Nutrition, and Interim Chair of the Department of Public and Allied Health, at Bowling Green State University. She is particularly committed to involving students in the research process. She received the Blinn Award for Faculty-Undergraduate Student Basic Research in 2018, Undergraduate Faculty Mentor of the Year Award in 2017, and the Graduate College's Distinguished Thesis Advisor Award in 2015. Within the Academy, Dr. Ludy serves as Council on Research Liaison for the Research DPG and is President-Elect for the Ohio Academy. Dr. Ludy was selected as the Research DPG's Member of the Year Award in 2018 and became a Fellow of the Academy of Nutrition and Dietetics in 2016.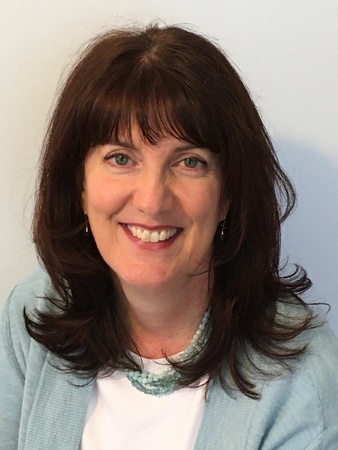 Outstanding Dietetic Educator
Ariana Aoun, MS, RDN, CSR, LD
Arianna Aoun has been involved with dietetic intern education, at the VA Northeast Ohio Healthcare System, for over 25 years. She served as a preceptor for the Renal and Geriatric Evaluation and Management (GEM) rotations. In 2014, she became the Education/Dietetic Internship Director for the Louis Stokes Cleveland VAMC combined Dietetic Internship/Case Western Reserve University Master's Degree Program. As the Education/Dietetic Internship Director, Arianna collaborates and develops learning opportunities for dietetic interns such as a Public Policy/Advocacy Workshop, a career portfolio assignment, and Farm to Fork tours with affiliated internship programs. Working with dietetic interns has always been Arianna's favorite part of her job!
Ohio Department of Medicaid, Non-Institutional Policy
Alison Barr, Sarah Bivens, Rafiat Eshett
The OAND Policy Team would like to recognize the Medicaid managed care team that Karen Stanfar has worked with for several years. These staff members have been so helpful in getting dietitians reimbursed by Medicaid. They answer questions, advocate for dietitians and schedule orientation meetings. They have even come to our Policy Day lunch to meet dietitians each year.
Outstanding Contribution by a Non Member
Hunger Network of Greater Cleveland (HNGC)
The mission of the Hunger Network of Greater Cleveland is to reduce hunger and enhance nutrition in our community by providing food and other health related vital services to individuals and families, and by actively and effectively participating in a coordinated response to people in need. Food-insecure clients who visit HNGC's sites for emergency food are not simply hungry; many are also battling chronic health problems. HNGC has developed a program called Stay Well that goes beyond addressing hunger to meet critical health needs for low-income adults and seniors in our community. Stay Well helps people with chronic diseases improve their health and quality of life. The program provides no-cost services delivered by medical professionals, including blood pressure and blood glucose screenings; Body Mass Index and waist circumference tests; personalized wellness counseling; nutrition education; assistance with health care navigation and benefits enrollment; and referrals to community providers.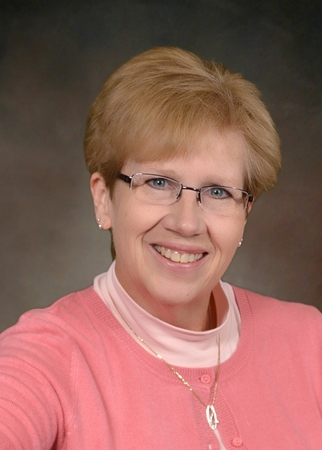 President's Award
Bonnie Willis, RDN, LDN, FAND
Bonnie Willis has been the Clinical Director of Nutrition Services of Wooster Community Hospital for more that twelve years, where she has provided impressive professional leadership. As the Clinical Director, she oversees the inpatient clinical services, outpatient nutrition services and diabetes clinic. In addition, for most of that time she was the Director of Dietary Services, overseeing patient meal service, retail food service and catering. Bonnie has spent her career focused in management and operations of both Long-Term Care and Acute Care nutrition services. Bonnie has been a dietitian for more than twenty years and an active member of Clinical Nutrition Manager DPG, Diabetes Educators DPG, and Oncology Nutrition DPG. She has participated on various advisory boards and in 2017, participated in planning the update to the OAND strategic plan. In addition, she has been a preceptor for more than 25 years, taking students from distance learning programs, area university student dietitians as well as dietetic technician programs and certified dietary manager programs. Bonnie believes that it is through students that we advance our profession.